Got Good News? Go with it!
Join us in dwelling in Acts 8:26-40,
Philip and the Ethiopian Eunuch.
This year and during our synod assembly we will be experiencing our own wilderness road, chariot ride and baptismal waters.
We've got good news! So let's go with it!

We look forward to hosting the synod assembly in-person and our team has been working hard since last fall to plan and prepare for it. Making definite future plans is a precarious venture these days, because the pandemic continues to affect the ways in which we gather. We thank you for your continued patience and flexibility as we adapt, and we encourage you to visit this assembly page for the most up-to-date information regarding health and safety protocols. Checking the website will be especially helpful as we get closer to the assembly.
Evangelical Mission Endowment Fund
Assembly Offering
Your gift to the 2022 synod assembly offering will impact vital ministries in the Southwestern Texas Synod, and it will also challenge Bishop Sue and her staff to "get up and go." The Evangelical Mission Endowment Fund currently provides sustaining financial support to ministries in our synod in vulnerable settings like Pláticas de Santa Sophia in San Antonio, Eagle Pass Frontera Ministries on the border, and the New Lutheran Apostolic Network of South Texas.
The story of Philip and the Ethiopian inspires this endowment. In Acts 8, an angel of the Lord told Philip to "get up and go" to a wilderness road south of Jerusalem. Philip got up and went. After spotting a chariot, the Spirit told Philip to go and join it, and he ran up to the chariot. What follows is a life-changing conversation between Philip and the Ethiopian Eunuch.
Because of the Evangelical Mission Endowment Fund, ministries in our synod change lives by accompanying migrants, feeding hungry people, offering spiritual nourishment, and more. Anytime the Spirit calls us forward, we want to be ready, and an additional $180,000 to the fund will allow us to create and sustain meaningful ministries for years to come!
To encourage gifts, Bishop Briner and her staff issue a challenge: for every dollar donated to the synod assembly offering between now and August 31st, the synod staff will take one step. $180,000 dollars equates to 180,000 steps. That's 80 miles!
$2000 will lead to Bishop Sue walking a mile. Do you want to see Pastor Lisa run a 5K? That's $7,500. Gifts of all sizes will help us accomplish our goal.
Click for Bulletin Insert
Click to Give Online
Electing Voting Members
As congregations elect voting members for synod assembly, the following Constitution, Bylaws and Continuing Resolutions outline the guidelines for rostered and lay voting members.
Voting Members of the Assembly:
All Ministers of Word and Service & Ministers of Word and Sacrament under call
Vicars and Synod Authorized Ministers serving a congregation for at least a year.
5% of Retired Ministers of Word and Service & Ministers of Word and Sacrament


Congregations with fewer than 175 baptized members send at least 1 lay voting member
Congregations with at least 175 baptized members send at least 2 lay voting members (preferably a male and a female)
Congregations with at least 400 baptized members send 3 lay voting members (preferably a male and a female. no guidance on the 3rd member)
Congregations may send an additional youth (< 18yrs) or young adult (18-30yrs)
Therefore, congregations with fewer than 400 baptized members would be allowed up to three lay voting members and congregations over 400 baptized members would be allowed four lay voting members.
Click for the full Constitution, Bylaws and Continuing Resolution--Chapter 7
Registration is Open
Voting Member Registration May 15 - June 12 $250
Visitor Registration March 15 - June 12 $45

No refunds will be issued beginning on May 15, 2022. However, you may substitute one attendee for another.
Click to Register Now
Venue & Hotel Accommodations
New Braunfels Civic & Convention Center
375 S Castell Ave, New Braunfels, TX 78130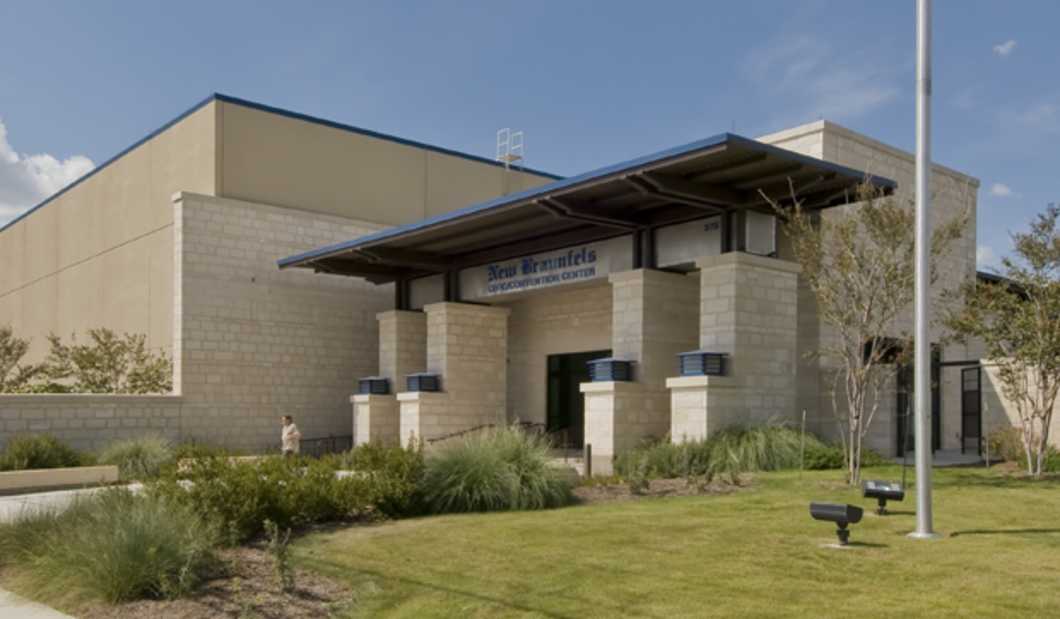 Hotel Accommodations
Individuals are responsible for securing their own hotel reservations. New Braunfels hotels fill up quickly during summer tourist season, so please do not delay in making reservations. Please do not contact the New Braunfels Civic Convention Center for hotel reservations; they do not have a hotel connected and will not be able to assit you.
We have had difficultly acquiring discounted room blocks and rooms have filled up quickly. There are multiple hotels in the area, so you may want to shop around.
Rev. Kelly Chatman
Rev. Kelly Chatman is a nationally sought-after teacher of the church in the areas of multi-cultural leadership, community engagement and congregational revitalization. In March of 2020, Kelly became the first director for the new nonprofit, CLNE (Center for Leadership and Neighborhood Engagement). CLNE mobilizes congregations and leaders as powerful neighborhood-based agents for positive social change. Offering transformative learning experiences, we aim to strengthen and inspire leaders and congregations. programs, coaching and training to connect and support congregations and nonprofits and their neighborhoods.
Click to Read His Bio
Click to Watch His Story
Rev. Rubén Durán
Senior Advisor for New Ministry Development
The Rev. Dr. Rubén Durán serves as Senior Advisor for New Ministry Development in the Evangelical Lutheran Church in America. He promotes Synodical mission strategies, local initiatives and innovative models nurturing life changing relationships in new and existing communities of faith in the USA and the Caribbean. He also resources 352 new mission congregations reaching people in multiple contexts throughout the country. He organizes on-going training opportunities for lay and rostered leaders and teaches at various seminaries.
Rubén is a native of Lima, Peru, South America. He served parishes in the Seattle, Washington and Los Angeles, California areas prior to becoming Associate to the Bishop and Mission Director for the Metropolitan Chicago Synod. He has also served as Associate Director for Latino Outreach, Director for New Congregations, and Director for Congregational Vitality in the ELCA churchwide offices prior to his current position. He is also serving as Interim Pr. at New Hope-Nueva Esperanza Lutheran Church in Aurora, IL.
Rubén is a graduate of Pacific Lutheran Theological Seminary in Berkeley, California; Trinity Lutheran College in Seattle, Washington; and, the Escuela Nacional de Turismo in Lima, Peru. Ruben and his wife, the Rev. Jean Marie Duran, are parents of 3 adult daughters and grandparents of Arabella (9 years old), Teddy (3 years old), and Evelyn (3 also).
Meetings, Webinars & Materials

Information will be added as it becomes available, so stay tuned.
Pre-Assembly



(click the event to register)
Many thanks to Pastor Anna Gordy and Katy Miles-Wallace for their wonderful artistic renditions of Acts' Philip and the Ethiopian.
Questions? Contact info@swtsynod.org